Phoenixville Borough Hall
Phoenixville, PA
Client / Owner: Borough of Phoenixville
Scope: New 20,000 SF, 3-story Police Headquarters and Borough Hall addition to an existing District Court Building.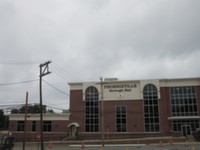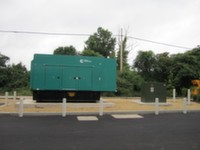 Date Started / Completed: 2011 to 2013
Construction Cost: $5,250,000
Mechanical Design: Gas-fired roof top systems with VAV, including 100% outside air systems for the cell block section and locker rooms of the Police area. High efficiency gas-fired boilers provide supplemental heating and hot water to the VAV systems. Design also included a new non-proprietary HVAC DDC Facility Explorer (FX) system by a third-party vendor to allow for competition in bidding and for maintenance.
Electrical Design: New 35kV utility service for both the existing building and new addition, full 350kW backup generator for the Borough Hall and Police building, site lighting & controls, high efficiency fluorescent lighting with controls, lighting dimming and control system for the public meeting rooms, fully addressable fire alarm system, CCTV system, card access system, IT structured cabling systems, Radiax cabling for cell coverage within the building and fiber optic cabling systems for the incoming and internal building systems. Coordination with Verizon, Comcast and PennDOT for broadcast channels sourced from Borough Hall and PennDOT traffic management camera system fiber access.
Plumbing Design: Automatic flush plumbing fixtures, low-flow plumbing fixtures, high efficiency water heater and domestic plumbing systems.
Fire Protection Design: Fully suppressed building, including new sprinkler service for the building.