Mission, Vision, Philosophy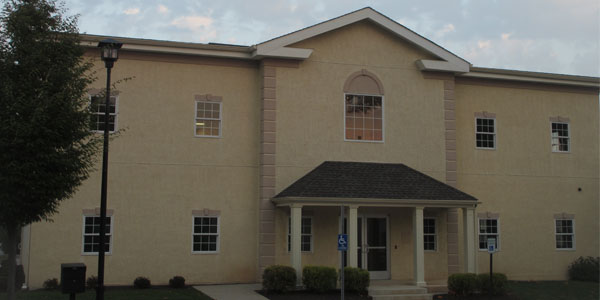 (S&H), is a professional Mechanical/Electrical/Plumbing consulting engineering firm located in suburban Philadelphia, PA, serving Pennsylvania, New Jersey and neighboring states. The company specializes in mechanical, electrical, plumbing, fire protection, and telecommunications engineering services. Our firm provides engineering services on new and renovation projects, as well as commissioning, feasibility studies, energy audits, energy conservation studies, and reports.
Schiller and Hersh Associates was founded in 1989. Richard Delp joined the firm in 1994 and now serves as its President. Our award-winning firm offers an experienced staff of engineers, designers, CAD technicians, and support personnel committed to satisfying our clients' needs and designing systems that can be operated and maintained in the most cost effective manner. Our dedicated engineers are accessible to our clients throughout all project phases. Our firm prides itself on its excellent reputation, high quality of service, and numerous well-established relationships with clients who consistently retain our services for all their engineering needs.
Each project team manager manages the key design elements and is actively involved in all aspects of the project from inception through implementation, such as survey, concept development, design, cost estimating, specification writing, shop drawing review and field observations, as well as directing and managing supporting staff. Designers/managing engineers have direct communication with each other, the supporting staff, and the project manager.
Mission Statement
Schiller and Hersh Associates' mission is to provide our clients with high-quality planning, engineering and management services that diligently seeks to fulfill needs and strives to exceed expectations using the most efficient and cost-effective methods. Our fundamental goal is to realize our clients' satisfaction through strategic planning and engineering design, personal attention and responsive service.
Philosophy:
We extend the family ownership to the workplace, where we strive for a family atmosphere in our business environment. All employees have equal access to the principles/owners of the firm during all phases of the project.
We believe in the principals of the firm being involved in all aspects of the project, from initial concepts to construction support and commissioning.
We believe in developing long-term relationships with our clients
Our engineers hold BS degrees from accredited universities, and are either PE's (Professional Engineer's) or EIT's (Engineers-in-Training). We have found that client satisfaction is much higher and our design to bid process is more efficient by using our engineers to directly design on AutoCAD, in lieu of using traditional draftsmen.
We are actively involved in various professional societies such as ASHRAE, IES, IEEE/PES, NSPE/PEPP, ASPE and IGSHPA.
We believe in being accessible to our clients when issues arise during design and construction.
We believe in working directly with the client's maintenance staff. When approved by the client, we interview the maintenance staff to customize the project to their experiences with different systems and manufacturers. A review is again done after the major systems are designed to obtain concurrence on the layout and proposed operation of the systems.
Awards:
2006 Engineering Excellence Award, American Council of Engineering Companies of the United States, Honor Award for Spring-Ford 5-7 and K-4 Geothermal Project, Spring-Ford Area School District;
2006 Diamond Award, Building/Technology Systems, American Council of Engineering Companies of Pennsylvania, Spring-Ford Intermediate & Upper Providence Elementary Schools Geothermal Project, Spring-Ford Area School District.
1994 International Technology Award, American Society of Heating Refrigerating and Air Conditioning Engineers, Inc. (ASHRAE); First place for thermal ice storage design for Whitehall Elementary School, Norristown Area School District. This was the first school in Pennsylvania to be completely cooled using thermal ice storage and the first school anywhere to use low temperature air for cooling.